If you managed to read any of my earlier posts in this series, I was lying when I told you the account structure was going to be the fun part, this is the ACTUAL fun part – writing your ads.
When writing your ads, you've got to dig deep and really unlock your creative side – because after all, you only have around 3 seconds to grab a user's attention, and that's not even the worst part. Your ad is also competing against other advertisers who are all gunning for the top spot. Keeping in mind that you only have a limited number of characters, ask yourself, what can you do to make your ad more interesting than your competitors?
Here are 3 handy tips to keep in mind when writing ad copy:
1) Be Relevant

Obvious? Not to some. When you are creating your ad copy, imagine that you are the person searching for your product. What kind of ad would interest you? You want to try to include your keyword's in the ad as many times as you can. In the headline, the ad copy & even the display URL when possible. Remember that the display URL doesn't need to be the actual URL of your landing page. It just needs to contain the same root as your domain.
For example: If you're advertising pink hats, and you are using the keyword "pink hats," your ad may look something like this:
2) Include an Enticing Call-To-Action
What do you want people to do? You've only got a brief few seconds to steal your customer's attention before they click through to someone else. You want to make sure that your ad contains a short actionable CTA that will crush the competition.
Some examples of good CTAs are:
Buy, Shop, Download, Add, Go, Get & Save.
You can also combine your call-to-action with a targeted keyword or promotional offer, for example:
Buy a Pink Hat Today.
Shop for Pink Hats.
10% all Pink Hats Now!
3) *STAND OUT!!
Use numbers and Characters (!,$,*,?). Capitalize Only The First Letter Of Each Word, and show urgency!
Another thing to remember when your creating your ads is to make sure you are using a relevant landing page.
I want you to just take a second to imagine something…
You're watching TV on a Friday night and you start to feel really hungry. That annoying-stuck-in-your-head-all-day tune promoting that new chicken burger deal catches your attention. The offer of $4.95 for dinner is just too good to pass up. You peel yourself off the couch and you venture to the nearest fast food restaurant. That advertising was just so damn enticing. You get there and you can't see anything about a meal deal on the menu, you approach the counter and you ask the cashier. He explains "Sorry sir, we have run out of that meal deal." What a waste of time right? They clearly displayed that special on TV 5 minutes ago, and just as you were ready to make a purchase, they tell you they're all sold out. What do you do? maybe you might go next door to the competitor and get their chicken burger deal, at least they can actually offer you what they're promoting. Either way, you have hurt your brands reputation, promoting something you couldn't deliver.
You're probably wondering why am I talking about fast food? And what does this have to do with Adwords? Just like the example above, it's essential that your landing page is selling or providing information about the products or services featured in your Adwords ad.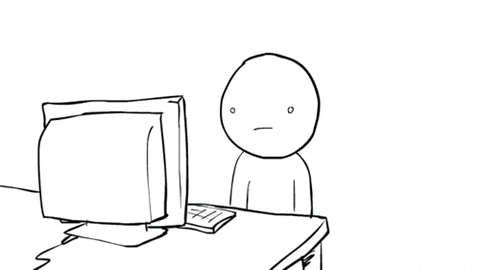 Not only do you upset a potential customer, but not having a corresponding landing page can have a detrimental effect on your campaign's performance. It will effect the quality score of the campaign, causing less frequently served ads at a higher cost. A good landing page needs to be clear, relevant and have a clear path to purchase with a strong CTA. AdWords can bring a horse to water, but it can't make it drink. That's a job for your landing page.
You've probably read a lot of different articles on how to write the best PPC ad copy. There is no "perfect" ad structure. It all comes down to testing what works well for your business.
Check our next article about AdWords testing to learn how to test out your ads and some other options to test within your account to make sure your getting the highest possible ROI.
The content and advice contained in this post may be out of date. Last updated on November 28, 2016.